Plant City Moves To Title Game Behind Ice Man And Dowdy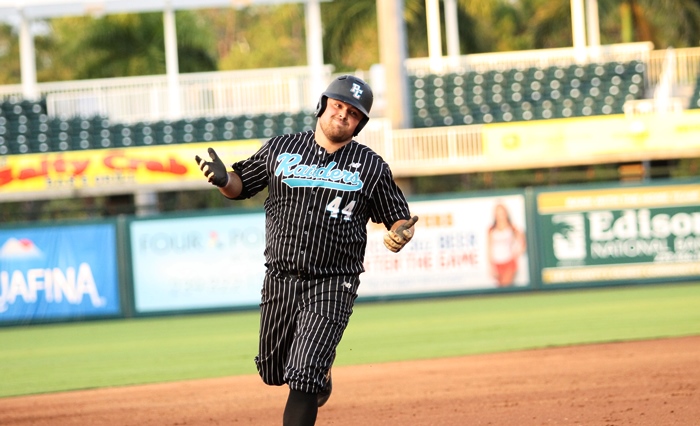 Box Score
It may be time for people to start taking this Plant City team seriously. After rolling through the 2019 season, winning 27 out of 28 games that were played on the field, many still wondered whether this Raiders team is for real.
On Wednesday night, Plant City had their coming out party at states at the expense of McArthur. Parker "Ice Man" Messick went the distance on the mound, carving up Mustang hitters for most of the night, and Tyler Dowdy launched two home runs, as the Raiders cruised to an 8-0 8A semifinal win.
"People have been doubting us all year," said Messick. "And they were right to do so because we had never really won anything. But we knew we were a good team, and we all had confidence that we were as good as our record suggests. Tonight we got a chance to prove that, and we did what we needed to do to get the job done."
The game was never really in doubt from the start. The Raiders scored twice in the top of the first, always a confidence-builder in state games. From there, Messick took over, throwing mostly fastballs the first time through the order, and then mixing in off-speed pitches the next time through. It was a masterful performance.
"I knew when we scored those two runs in the first inning this was going to be our game," said Messick. "All year I've been telling these guys just get me one run, and I'll do the rest. So when we scored two in the first I knew we were in good shape."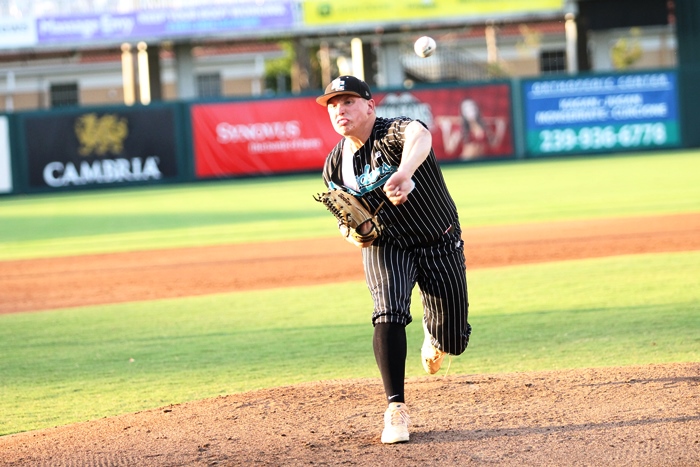 The performance from Messick and his teammates is not one typically seen from a team coming to states for the first time, but Messick says he has been groomed for this moment all his life.
"I heard a couple of our fans up there yell it tonight, and ever since I was little I had the nickname of Ice Man," said Messick. "I don't know. I just have the ability to get out there on the mound and block all the other stuff out. Just worry about focusing on pitching, and tonight was no different."
While Messick was taking care of business on the mound, his teammates made sure to give him plenty of run support. Most notably from Dowdy, who hit solo homers in the third and fourth inning. His fourth inning shot came two batters after Messick hit one of his own.
"I haven't been getting much to hit all season long," said Dowdy. "So I knew coming in against a team that didn't know us, that I may get a few pitches to hit. I got two mistakes, and I was able to square them up."
When reminded that he actually got three mistakes, just missing his third home run on a long foul ball, Dowdy replied with a smile, "That's right, three mistakes, but I couldn't keep that last one fair."
The semifinal game was far from a two-man show. Seven of the nine Raiders batters contributed to a 12-hit attack. Cade Shissler, Messick, and Demario Williams all had two hits, with Dowdy adding three. Chris Rodriguez, Cole Cothren, and Casey Mawhinney also added base hits.
Plant City did not look like a team going for their first state title in school history.
"I knew once we came down here we would be ok," said Raiders Manager Mike Fryrear. "These guys have put in the work all year long. They love to work. There's not much coaching you can do once you get to this point, so we just let them go out and play their game."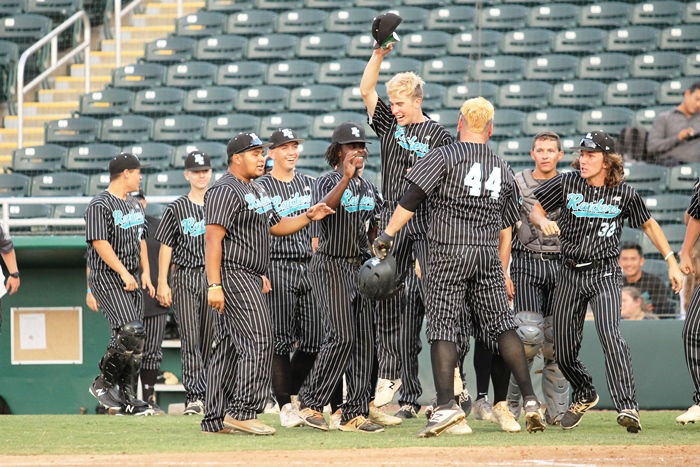 It has been a long road for a team on the eve of playing for a state title.
"When we started here, we had to put the things in place that we thought would make us a top program," said Fryrear. "We kept doing things the right way, and the players have all worked tremendously hard to get to this point. It is rewarding to see all of the hard work pay off."
With just one game left, the Raiders will face a familiar opponent in the 8A championship game. Strawberry Crest defeated George Jenkins in nine innings in the earlier semifinal Wednesday, setting up an all-Plant City title game.
"It's going to be fun," said Messick. "We love those guys, many of them are like our brothers. We all know each other, and before and after the game it will be a great time, but once the game starts we are both going to be going at it to try and win this state title."
The championship game is set for 7:30 PM Thursday night.