Sickles One Win From State 6A Title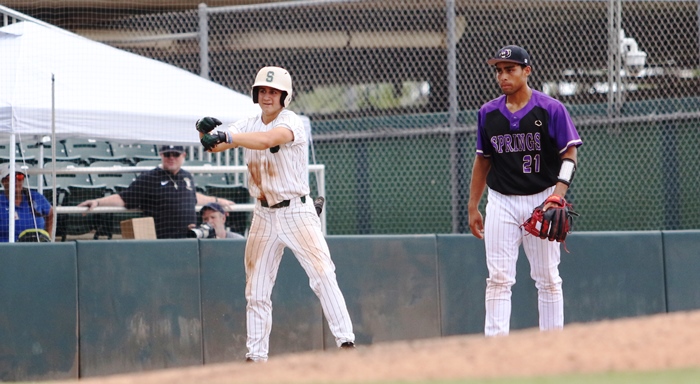 This has been a tale of two state runs for the Sickles baseball program. The defending regional champions were elated last season when they advanced to states, even though they eventually lost in the semifinals to eventual state champion Doral.
This year, the team has taken a more relaxed, business-like approach to their state run. The Gryphons were 28-2 coming into their semifinal match up with Winter Springs, and they played the semi in a similar fashion to how they have played all year.
Caden McDonald was brilliant on the mound, throwing a complete game, and the senior also chipped in offensively, with a first inning home run, to lead Sickles to a 2-0 victory, and their first-ever state championship game appearance.
"What can I say about Caden today," said Gryphons Manager Erik Luksis. "He was electric out there, and set the tone for the whole game with his first inning home run. He has been a great leader, and today was another example of that. The whole team played a great game today."
Their opponents agreed with that assessment.
"Their pitcher was lights out today," said Winter Springs Manager Mike Bradley. "When he had to hit his spots he did. He kept us off-balance throwing his off-speed stuff for strikes. We ran into a really good pitcher today, and he did a good job shutting us down."
McDonald had two hits on the day, as did his battery-mate, Justin Allen. The pair teamed up for what will be the final time in their high school careers.
"Throwing to Justin today was a little emotional being it was our last time," said McDonald. "But we were focused as a team on making sure we finished the job this year. I was glad that it lined up for me to be on the mound today, and I just took advantage of that opportunity. It was a great feeling, and I felt like I was in control the whole game."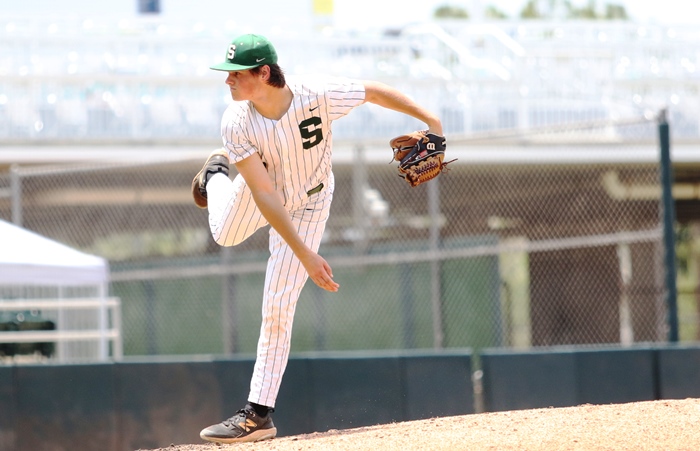 While Winter Springs managed only one hit on the afternoon, they did manage to barrel some balls up through the course of the game. But the Gryphons outfielders were positioned perfectly to grab each o the line drives.
"That's the game of baseball," said Bradley. "During this playoff run, those balls we hit on a line were falling, but today they were finding gloves. Obviously with their guy throwing as well as he was, it's frustrating that the times you do hit the ball on a line, they are outs. We just couldn't string together enough good at bats to break through."
The Bears stayed in the game all day thanks to a strong pitching performance of their own. Mark Loubier went the first 3.1 innings, allowing four hits and two runs. Andrew Lepine threw the back 2.2 innings, giving up only three hits.
The Bears season came to an end, but the season as a whole was a success. They finished at 19-9.
"We were ranked in the Top 25 preseason, and we didn't live up to that ranking early," said Bradley. "But as the season went on, we started playing better baseball, and we really hit our stride during the playoffs. To go up to Pace, Leon, and Bucholtz and come away with a regional championship, you have to be doing a lot of things right. It didn't end how we wanted it to today, but we really enjoyed our experience up here. We were relaxed, and it was a well-played ballgame, we just didn't come out on top."
Sickles, last year made what some considered a surprising state run, as they caught fire late in the season and advanced all the way to the state semifinals. This year, however, the Gryphons were expected to win, and they have done that all season long, with only two losses all year.
"Last year, I think we were just excited to be here," said Luksis. "But this year we have had the approach that we want to finish what we started last year. This year, we want to take that final step, and win the state title. We have an opportunity to do that tomorrow."
McDonald agreed.
"We are focused on what we came up here to do. Today we played well, but we have one more game to go to finish where we want to be."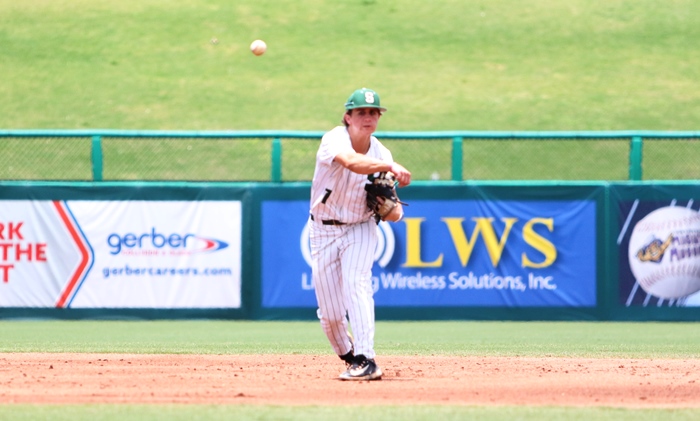 Luksis was coy on his starting pitcher for tomorrow, but he did offer up an assessment of where Sickles stands on the mound.
"Caden doing what he did today, and throwing a complete game, has set us up nicely for tomorrow, and we have all our other arms ready to go."