Doral Walks Off Sickles In 9th Inning Of State Semifinal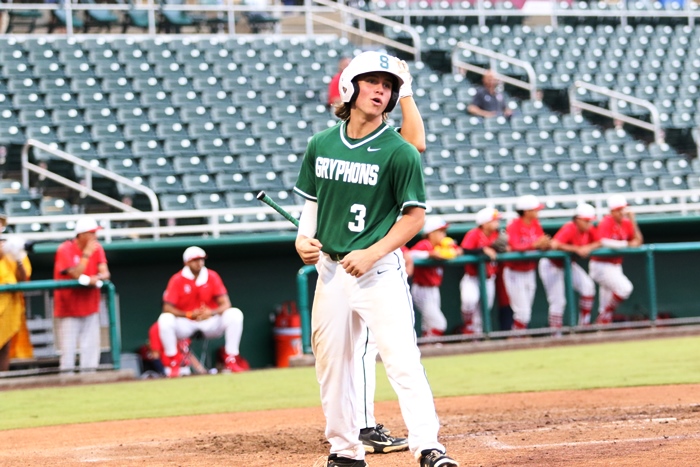 On the strength of an RBI single to right field from Daniel Restrepo in the bottom of the ninth inning, the host Doral Firebirds walked off with a 5-4 victory over the Sickles Gryphons in the Class 6A state semifinal at Hammond Stadium in Fort Myers on Saturday. Doral (25-4-1) will take on the Pace Patriots (26-3) in Saturday's 6A state championship. Pace also reached the title game thanks to a 2-1 win over the Melbourne Bulldogs in the other 6A semifinal.
Sickles finishes the season at 24-7, and also as one of the most accomplished and historic teams in program history.
"I'm just really proud of our guys; they really fought their butts off. Early on it wasn't going our way, but our guys stuck to the plan and the ball started bouncing our way," Sickles Manager Eric Luksis said. "They've been resilient all year. I've got a special group of guys, and it was fun to come to work every day. It's sad to see it come to and end."
Doral took control early on by jumping out to a 4-0 lead over the first four frames. But the Gryphons (24-7) rallied back to tie things up with a four-run sixth inning.
Patience was rewarded to start the rally, as the Gryphons worked four consecutive walks to bring in their first run of the day on a bases-loaded, RBI walk to Thomas Bly that plated Caden McDonald. Junior Cameron Guise then lined an RBI single to center that drove in Jacob Dial, Nico Berg followed with an infield RBI single, and Bly scored to tie the game after pinch-hitter West Durda hit into a fielder's choice.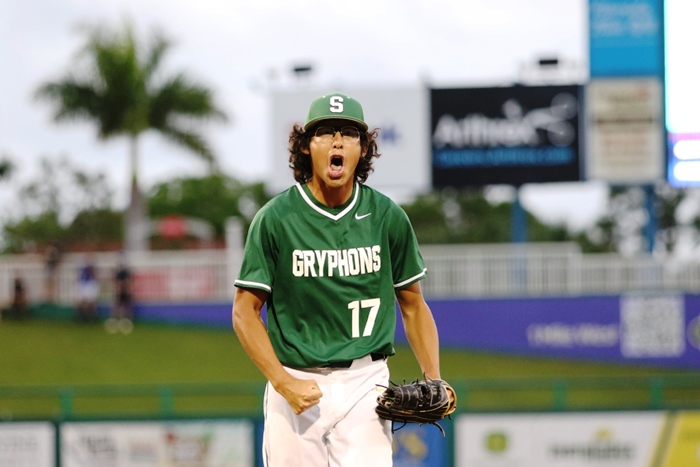 After Doral escaped the trouble in the sixth, the two sides played tug-of-war into extra innings. Finally, in the bottom of the ninth, the Firebirds strung things together to finally finish things off and earn the victory. Adrian Santana started things off with a base hit back to the pitcher, and he then stole second base and advanced to third thanks to a sacrifice bunt from Nicholas Calderon. Following intentional walks to Jake Santos and Alejandro Ludeiro that set up the force-out to any base, Restrepo delivered on a 1-0 pitch with a liner to right field that plated Santana to end it.
"We were trying to throw them off and throw a ton of off-speed pitches and trying to get them a little bit jumpy," Luksis said. "It didn't work early on, but it worked later. We just couldn't get that big hit late to seal the deal."
Restrepo was 3-for-5 with four RBI on the day, to account for a third of Doral's dozen hits. But for all those base runners, Sickles continually found ways to work out of jams and stay in the ball game.
"We just have to get creative in the second game of the week, which is where we were today in our rotation. We have guys that we trust and guys that we can go to and we just have to pick match ups," Luksis said. "Vinny Virgil was absolutely fantastic out of the bullpen, and with bases loaded and nobody out, Luke Fikar found a way to get out of it. We were just hoping for that again; we were playing pretty dangerously with that. But I can't say enough about these guys and their effort, and the resiliency that they've shown all year long. I'm not surprised. I'm proud of my guys. I'm proud of my seniors. The goal is to get back here next year."