Bloomindale Heads To 6A Title Game With 3-2 Win Over Dwyer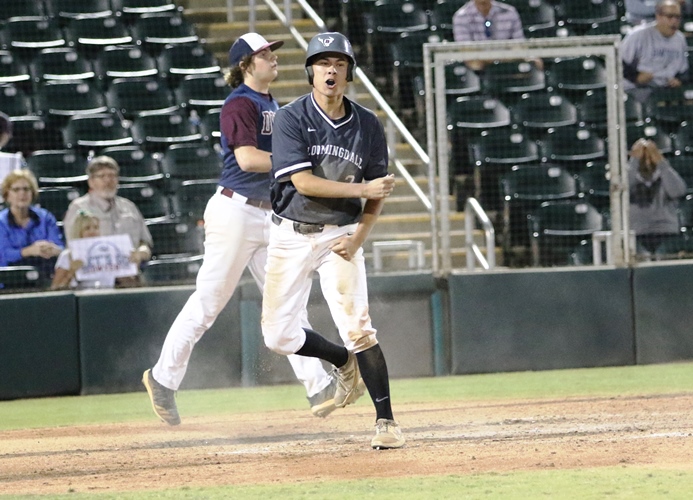 Photo Gallery
Something had to give on Friday night at Hammond Stadium in Fort Myers in the 6A state semifinal game between Dwyer and Bloomindale. The two teams came in as two of the hottest teams in the state over the past few months, combining to win 22 of their last 25 games.
The Panthers came in winners of eight of their past 10, and the Bulls run has been even more impressive, having won 14 of their last 15.
Ultimately, it was the team in the Bulls who have only had one loss since March, that prevailed. Bloomindale took an early lead, withstood a Dwyer rally, and then pushed across the winning run in the top of the seventh to send the Bulls to their first state championship game since the 2014 season.
"Great win by our guys tonight," said Bulls Manager Kris Wilken. "We were facing a guy there in the seventh that struck out 15 hitters his last time out, so we had a lot of respect for them. Luckily our guys were able to step up and push across that run in the seventh that was the difference in the game."
The game, which was expected to be a low scoring battle between Dwyer ace Drake Flowers and Bloomindale's Jack Owens, turned offensive early.
The Bulls jumped on Flowers for two runs in the top of the first. Drake Harman led off the game with a single, and back-back-to-back one-out RBI doubles by Colby Shelton and Marlon Bowen gave Bloomindale the early lead.
"Those two runs in the first kind of set the tone for the game for us," said Wilken. "We knew we were up against a tough pitcher, so to get two runs early settled down the offensive jitters."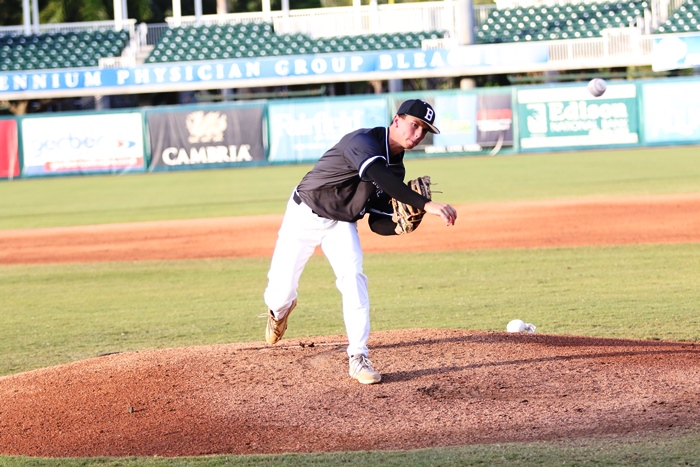 In their half of the first, Dwyer answered right back. After a lead-off walk, Owens looked like he would escape the opening frame unharmed when he induced a ground ball double play. A Flowers walk, Jack Savery single, and a wild pitch brought in the Panthers first run of the game.
Matt Davis then tied the game with an RBI single. It was an uncharacteristic start for Owens, who had only given up three runs in his previous 15.1 innings of work.
"It was just a little bit of nerves," said Owens. "Coming into this stadium, big game for us. I just had to get that first inning out of the way and settle down. Once I did that, the focus was better the rest of the game."
That focus became apparent for both aces, who proceeded to match zeroes from the second to sixth innings.
"I thought both pitchers did a great job of settling down after that first inning," said Dwyer Manager Alex Morales. "Drake has been great for us all year, and even though he had a rough first inning, he regained his composure and threw how he has been all season. Credit has to be given to both guys."
In the seventh, it was Dawson Harman who kickstarted the offense with a single. After a strikeout, Gabe Garrett drove in Harman with the go ahead run.
After Jorge DeCardenas worked out of the jam, the Bulls turned to Chase Chappell to close out the semifinal win. The junior worked around one hit, but was able to shut the door and send the Bulls to their second title game in the past seven years.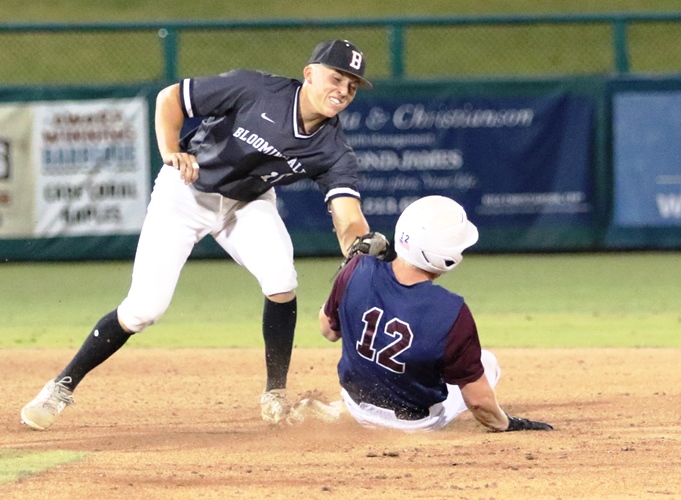 In 2014, Bloomindale lost to South Dade in the title game, but the current version is riding high after their semifinal win. And that excitement is something that Wilken is not planning on reeling in.
"I'm not sure you want to," said Wilken, when asked how to calm his guys down for a title game on Saturday. "It's not easy to get to this point. I've been coaching for 14 years, and this is only the second time a group has made it up here. So I want them to take it all in and enjoy it. I don't want them to do anything different than they have done all year."
For Dwyer, the semifinal loss created a bittersweet moment for Morales.
"We went through some teams in this playoff run that nobody thought we could beat," said Morales. "I told the guys after the game that I am proud of them. This group put Dwyer back on the map. It is one of the top teams to ever play at Dwyer, and even though we lost today, these guys have district and regional titles that nobody can take away."