Leto Falls In 7A Semifinal For 2nd Straight Season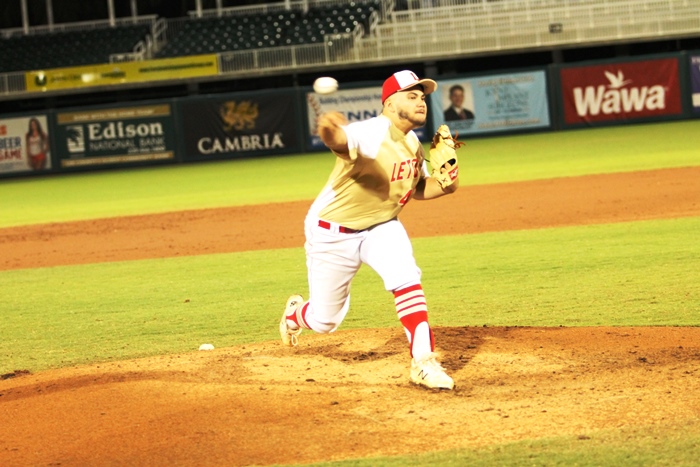 The Doral Firebirds have had one focus all season long, to get back to states and avenge what they felt like was a game that got away against Venice in last years 7A state semifinals.
On Friday night, the Firebirds assured themselves they would have that chance. After watching Venice win a fascinating 9-8 extra-inning semifinal over Creekside, Doral had little trouble defeating Leto 10-0, setting up the rematch they have been waiting for all year.
"Ever since we lost that game last year, we have been focused on getting back here and beating them," said Gabby Gutierrez, who went 3-for-4 with five RBIs. "We didn't play our best game last year, and we know we are a better team than we showed. That sat with us for the whole year, and now we get our chance to show what we are capable of."
The game Friday turned on one swing of the bat from Gutierrez. With Doral holding a 1-0 lead, and the bases loaded in the second inning, Gutierrez turned on a fastball and drove it down the left field line, clearing the bases, and giving the Firebirds a 4-0 lead.
"That hit set the tone for the night," said Doral Manager Ralph Suarez. "We haven't given up a run since the regional playoffs began. That tells you all you need to know about how we are playing right now."
Indeed, the run the Firebirds are on is one few teams have experienced in recent years. They began their regional playoffs with a 10-0 win over Northeast, followed by a regional semifinal 6-0 win over district rival Belen Jesuit.
If that was not impressive enough, Doral looks to have gotten stronger since those two games, winning the regional final 10-0 over West Boca, and the state semifinal 10-0 Friday. Each of those games were five inning mercy rule games. In all, the Firebirds have outscored their regional and state semifinal opponents by a combined 36-0, including three mercy-rule wins in four games.
"We are hitting the ball well, and our pitching and defense has been great," said Suarez. "Name another team that has beaten the quality opponents we have beaten this season?"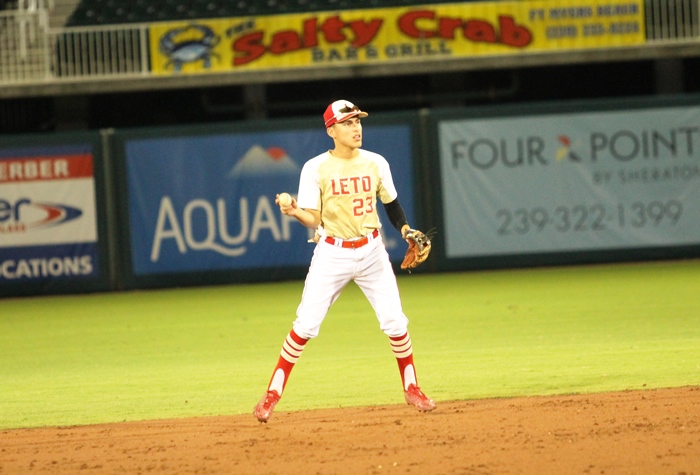 Suarez was referring to wins over state finalist Cardinal Gibbons, perennial powers Westminster Christian, Belen, Monsignor Pace, and Calvary Christian.
Still, there is one team the Firebirds must defeat to complete their historic run. The Indians team that handled them 11-1 in last year's 7A semifinal.
"Tomorrow we are just going to come out and do what we do," said Suarez. "venice beat us last year, and we have been working to get back into this position. If we do what we have been doing for the past month, I like our chances."
Leto also was looking for redemption from last season, as the Falcons lost their 2018 state semifinal to Pace, 5-3. With a raucous crowd behind them, the Falcons hit balls hard all night, but fell victim to either the bad luck of hitting balls right at Doral fielders, or the sensational defense played by the Firebirds.
Regardless, this night belonged to the Firebirds, as they used a six run second inning to break the game open. Six of the nine hitters in the Firebirds lineup had hits, including two each from Adrian Figueroa and Luis Espinal.
"We got our timing down early, and we have been motivated all year from last year's loss to Venice," said Figueroa. "We have been on a mission all year, and when our offense gets going everything is contagious. That's what happened tonight. We are locked in and focused on bringing home this state title."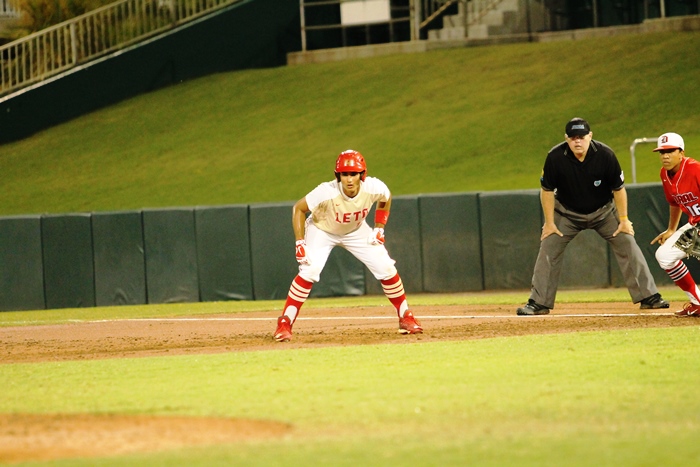 For Leto, it was a game of missed opportunities after hitting balls had all night.
"We stayed aggressive all the way to the end," said Leto Manager JJ Pizzio. "We didn't get some balls through and they made some big plays defensively. They didn't make any errors and if the other team doesn't make mistakes on balls you hit hard, then you aren't going to win."
Despite the loss, Leto finishes 2019 as regional champs for the second season in a row.
Doral will get their long-awaited rematch with Venice in the 7A championship game Saturday at 7:30.