Calvary Christian Enjoys Sweet Revenge To Reach 4A Final
Nolan Hudi admitted that he does not think he has ever been more ready to go for a baseball game in his entire life. The rest of the Calvary Christian Warriors were right there with him, as the team again faced off against the Calvary Christian Eagles for a chance to be state champions again. Since losing to the Eagles last season in the 4A state final, the Warriors have worked solely to return and even the score.
Friday night they did exactly that, knocking off the defending 4A state champions with a gritty and passionate, 3-1 victory, in a 4A state semifinal at Hammond Stadium in Fort Myers. Hudi went the distance on the mound to do his part in sending the Warriors (25-4) back to Saturday night's title game looking to add its second championship in the last three years.
"It's been almost a year to the day that we lost to them and they snapped what would have been our 61-game winning streak. We wanted this game the whole year; the whole point of this year was to get revenge on them, and we did," Hudi said. "That made the whole season worth everything, all the hard work we've put in. Together, when no one else is around every single guy works their tail off. So the whole year went towards this one game, and it feels incredible."
Having two schools from the Calvary family enjoy this much success that they have developed a rivalry at the state tournament is unique and special. The common faith and fellowship mixed against the high caliber of talent on both squads led to excellent baseball, on a night that was a win for the Calvary community even before the game began.
"It's great high school baseball," Warriors manager Greg Olsen said. "We've got so much respect for their team and Coach Kunkel. We knew what we were getting into and it wasn't going to be easy, and our guys played every single pitch. These guys have got so much heart and they play so hard. These guys buy in, and all that work has put them into that position to win a state championship."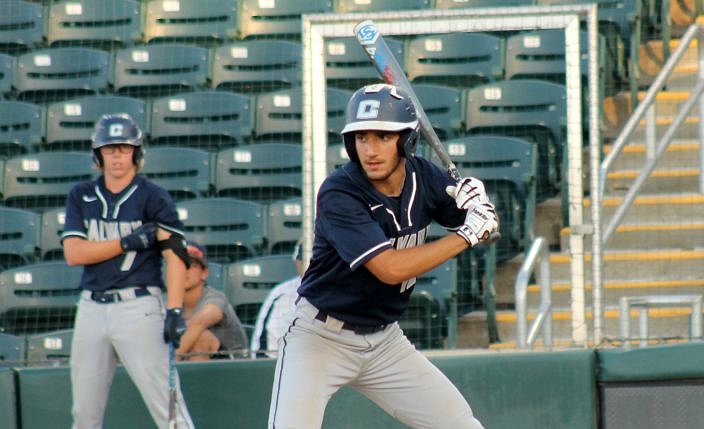 The Warriors burst right out of the opening chute to grab the lead in the top of the first inning. Tommy White lined a two-out double down the left field line, and Vince Smith followed by putting the ball in nearly the same spot for an RBI double. Pierce Chambers then deposited a soft liner into shallow left field to push Smith across the plate for a 2-0 lead.
"To put up two in the first is so huge," Hudi said. "Christian Cairo is normally our table-setter. So when we were able to do that without him it showed us that every single guy is ready to go today, and Christian has been a fantastic senior leader for us on and off the field. He did what he always does and came up and played his heart out, just like everybody else did. I am so proud of everybody."
The Eagles answered right back to cut that deficit in half with their first swings in the bottom of the first inning. Dante Girardi led off with a base hit to center, Ben Rozenblum was hit by a pitch and then Mykanthony Valdez put enough charge in a fly ball to allow Girardi to tag up off the catch and advance to third. Rozenblum initiated a double-steal and that allowed Girardi to break for the plate off the throw to second, to complete his trip around the bases and put the Eagles on the scoreboard.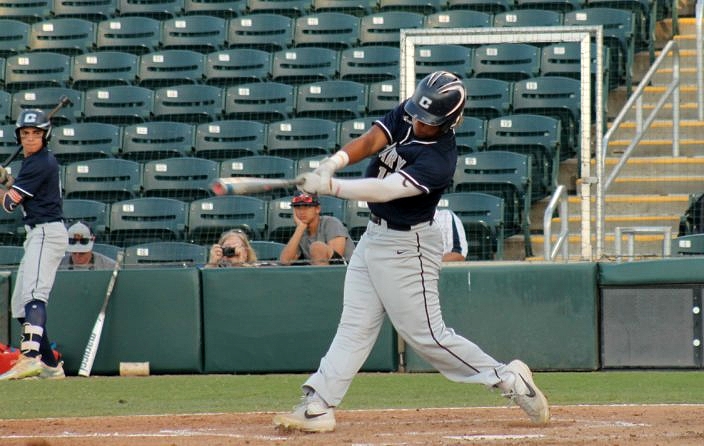 The Warriors extended their lead with another run in the third, while also chasing Eagles starter Andrew Painter from the action. Cairo led off with a walk and then went from first to third on an errant pick-off attempt. Sam Gordon put down an excellent suicide-squeeze bunt that drove in Cairo, while leaving the defense no options but to record the out at first.
"Every guy has got their role, and everybody knows their role, and people are ready to do whatever they are asked to do at any moment," Hudi said. "We're a team that is very, very diverse in everything. On our offense we've got some guys that can go up and mash and some that are ready to drop a bunt down, and that might be the guy who is going to mash sometimes."
White followed with a flare to the right-center gap to keep things going, and walks to Chambers and Hudi prompted a pitching change to Eagles senior Skylar Gonzalez.
Gonzalez reponded to induce an infield grounder that ended the inning and minimized the damage.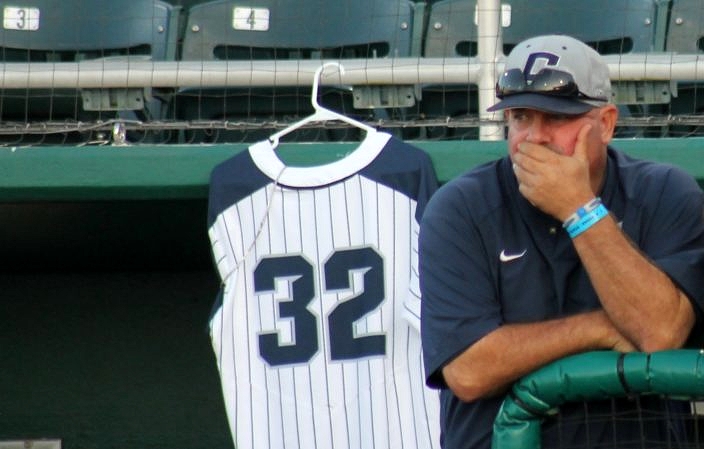 A big defensive play helped the Warriors maintain that advantage. Girardi singled to center to start the third, Rozenblum reached on an infield single that also allowed both runners to advance a base off a throwing error. Valdez was then issued an intentional walk that loaded the bases to set up a force-out opportunity, and the Warriors turned a smooth 6-4-3 double play to quell the threat.
An inning later the defense produced the same result to quiet the Eagles again. Jacob Howard singled with one out, but then another infield grounder was gobbled up and turned into another 6-4-3 double play that ended that inning too.
"Every single game we show up ready to go, and against these tougher opponents we definitely batten down the hatches and go to war like we should. From the first pitch these guys were ready to go," Hudi said.
Friday's mission now accomplished,the Warriors next set their sights on the final task in taking home the state crown. They will take on a very formidable foe in the American Heritage-Delray Stallions, who also advanced to the title game following a 9-0 win over the Trinity Christian Conquerors in Friday's other 4A semifinal. But Hudi and his teammates have faith in their journey, and in the leaders that are guiding them.
"Every guy is ready to do what Olsen tells us to, and he is the best leader and best high school coach in the country," Hudi said. "Undisputed, 100%, every single guy on this team loves him so much, and respects him more than words can describe. So to have him at the top of the ship, everything is awesome. There's one more, and that is the thing that our coach is stressing to us and we are stressing to each other. The whole season was to get back here one more time and beat them, but the job is not over. We've still got to win the race."