Avon Park Battles, But Falls To Pace In 5A Semis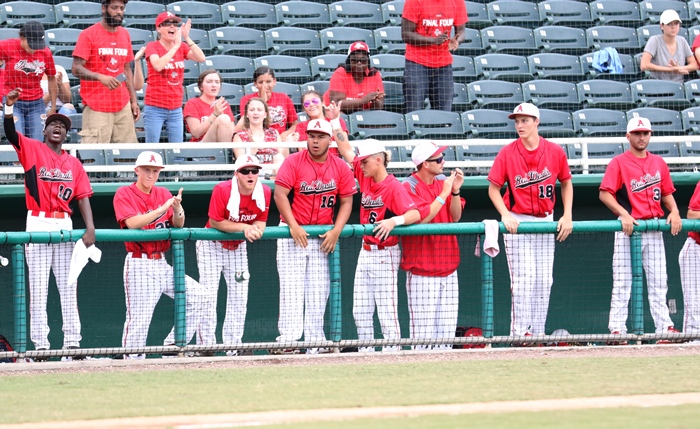 The Avon Park Red Devils have been through their share of adversity this season. So when they fell behind 3-0 to 5A powerhouse Monsignor Pace Thursday in the 5A semifinals, Manager Whit Cornell and his squad did not panic. In fact, they felt right in their comfort zone.
"I had a lot of confidence that we were going to come back and win the game," said Cornell. "That has been how we played all year. Either we jump out to a huge lead, or we start real slow and don't get going until the fourth or fifth."
Cornell's prognostication proved to be right. His Red Devils fought their back to tie the game at three, but eventually fell to Pace 4-3 in a heartbreaker.
"If you had told me when we tied the game that we would lose, I would not have believed it. I was fully confident we were going to win at that point," said Cornell.
Avon Park was facing Pace ace Yordani Carmona, and after falling behind 3-0 in the second inning, the Red Devils began their comeback. In the third, Corey Leech worked a one-out walk, and starting pitcher Justin Rivera followed with a double. A Trent Lewis sacrifice fly cut the lead to 3-1.
In the fifth, Rivera struck again, hitting a two-out, two-run home run to tie the game.
"When I hit that home run, I felt we had a good chance to win the game," said Rivera. "We have been battling all season long, so when we get into tight games we feel we will find a way to win."
Rivera did his best on the mound to slow down a powerful Pace offense. The junior allowed only seven hits in 6.2 innings of work.
In the seventh, Carmona hit a two-out double.
The Spartans' Darian Fumero, who entered the game when Mike Machin was injured, promptly singled up the middle, driving in pinch runner Sean Ambrose.
The Red Devils had one more chance in their half of the seventh, but Pace close Luis Gonzalez shut them down in order, ending their title dreams.
I couldn't be any prouder of this team and how they have handled all the adversity they dealt with this year," said Cornell. "We lost two important fans of ours this year in Jamie Tomlinson and Lane Crosson. Those guys were close to these guys, so it was a emotional year."
Tomlinson was one of Avon Park's biggest fans, coming out to all their games, and constantly telling Cornell and the guys that they were going to win a state championship. He lost his battle with Cancer, but remained in the players hearts.
Crosson, a former player of Cornell during his nine-year run as Red Devils manager, was lost in a tragic work accident.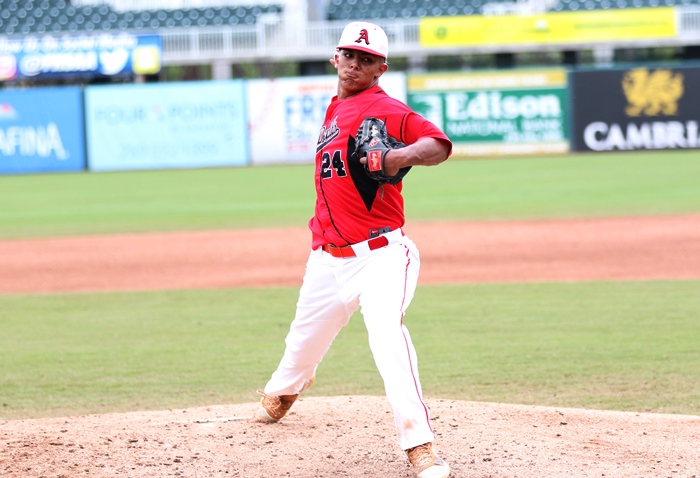 The physical losses were not all the Avon Park had to overcome to get to the state tournament. In the regional semifinals against Melbourne Central Catholic, Avon Park had to make several trips over to Melbourne due to inclimate weather. Their original game was tied at two in the fifth when the rains came, and the Red Devils spent three days traveling back and forth, pondering what will be when the game eventually resumed.
Finally, the schools agreed to hold the game at a neutral location with artificial turf, to play through any potential rain. The only problem was, Red Devil players didn't have the proper cleats necessary to play on the turf field, so t heir booster club had to fork out over $700 to get the players the proper cleats.
Eventually, the game was played and Avon Park prevailed. They then went on to defeat Lemon Bay in the regional final before bowing out on Thursday to Pace.
Still, Cornell sees the season as a success.
"I told the guys I would have been proud of them even if we hadn't made this long run in the playoffs," he said. "With everything they have had to overcome, this was one of those special seasons."
As for the future, the Red Devils pook poised to become perennial players in the 5A state title hunt. The squad has all four of their top arms coming back on the mound, and will only lose a handful of seniors off their state team.
"We just have to get back to work in the Fall, maybe even work harder than we did this year," said Rivera. "Get the younger players up to speed with how we do things, and get them ready so we are in a position to make another run next year."