Palmetto Stays Perfect With Win Against The Riverview Rams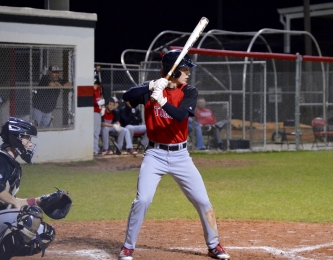 The 2016 high school baseball season is still young, but the Palmetto Tigers are already a force to be reckoned with in the 8A-8 District. With hot bats and strong pitching, Palmetto beat the Riverview Rams 6-4 on Wednesday night, improving to an impressive 5-0 start.
Palmetto's bats were hot right out of the gate. Center fielder Brandon Lam led off the bottom of the first inning with a long single to right field to set the offensive tone for the evening. The Tiger's never let up, ending the night with eight hits in all.
Scoring started for Palmetto in the bottom of the second when shortstop Harrison Thiel hit a fastball delivered by Rams pitcher Johnny Chappel to the right-center gap, bringing in two runs and giving the Tigers a 2-1 lead. The Tigers added three runs in the third and one more in the sixth to secure the victory.
Left fielder Alden Blaney had a monster night for Palmetto, reaching base on all three of his at bats. He went 2-for-2 with a walk, an RBI and two scored runs.
"We played really hard; it was a good team win," said Blaney "I am just glad I was able to help."
Palmetto also benefited from a stellar performance by pitchers Jacob Josey and Tyler Henning. Josey went for five strong innings with three strikeouts, while Henning had a strikeout in one inning of relief.
"I started off shaky, but I listened to my coach about where to put the ball and trusted him with what to throw," said Josey.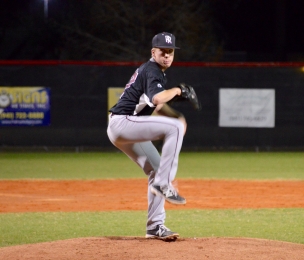 After the game, Tiger's manager Richard Glass was overwhelmingly proud of his team. He pointed to their offseason work as to why they have had such a great start to the season.
"This was a team win all the way," Glass said. "This is what we worked for during the offseason, with traveling leagues and scrimmages, playing more advanced teams so that we can get better. By the time the season rolled around, our kids were ready and now nothing surprises them."
Riverview played tough and scored early in the first inning, after a pair of walks to the first and second batters of the game. This would be the only lead for the Rams (2-2), who did keep the game close. Catcher Mark Townsend led off the third with a double and scored two batters later on a Stephen Wilmer single, making it a 2-2 tie. During the top half of the seventh, Riverview put together a small rally where it loaded the bases and scored one run. But Palmetto's offense had created too much of a lead and the Rams simply could not catch up.
"We just have to clean up our game," said Ram's manager Chuck Antczak. "We want to have fun. Palmetto was having fun and it showed tonight. We just need to clean up our mistakes and have fun."